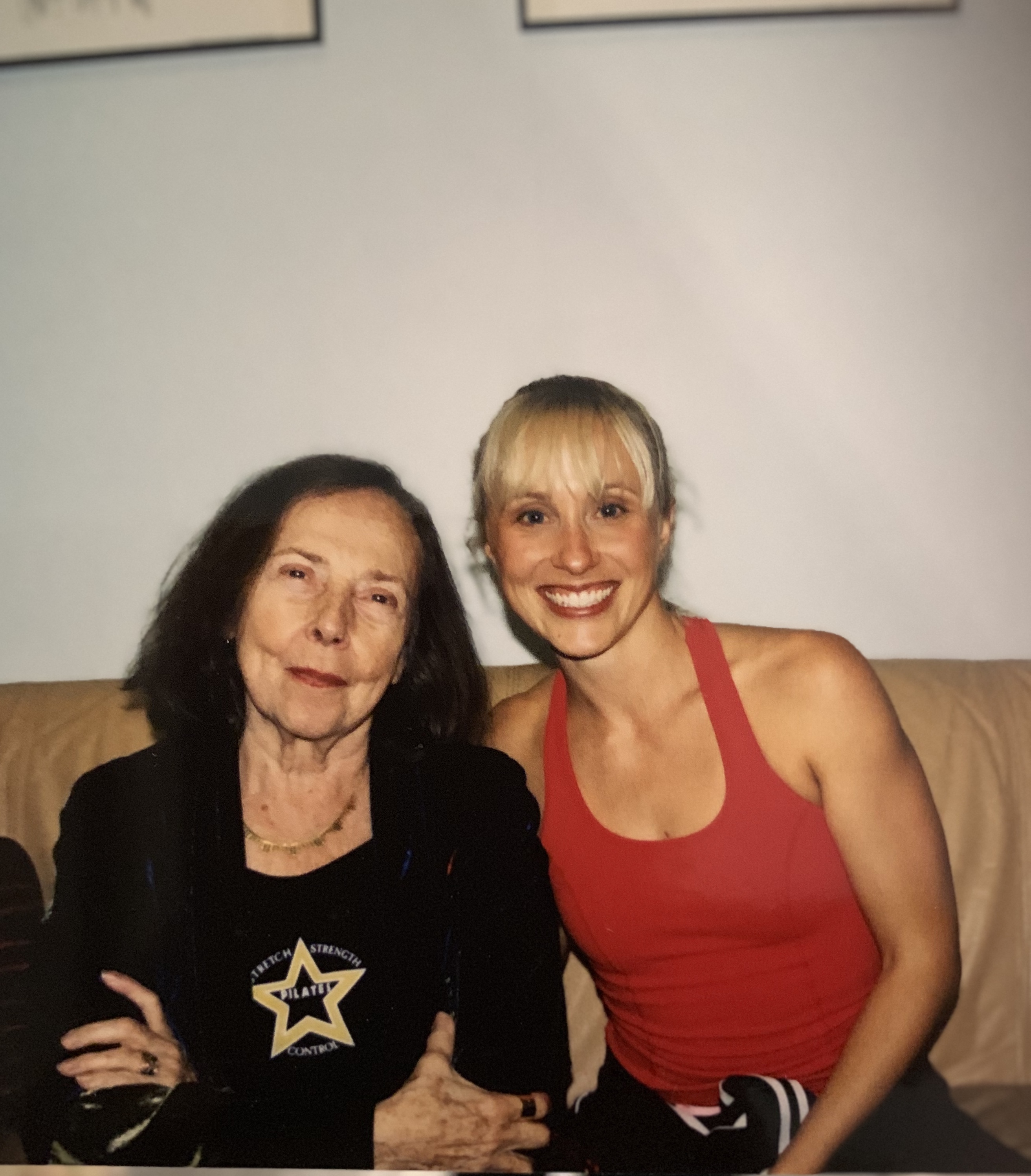 (Studio Owner Keft Burdell pictured above with Romana in 2002)
Romana Kryzanowska, the world-renowned protégé of Joseph Pilates,a first generation teacher had been teaching Joseph's method for over six decades. In doing so, Romana developed an Independent International Pilates Training Programme that teaches the system of exercises that Joseph passed on to her. Melbourne Pilates Method Studio is Melbourne's only Romana's Pilates studio.
Romana's Pilates is defined by The Pilates Method, the system of exercises created by Joseph Pilates, which were based on his extensive studies in anatomy and training in the martial arts, boxing, fencing, and acrobatics. The Pilates Method co-ordinates the "Mind and Body" leaving you feeling renewed and energised. You will acquire complete control of your body through proper repetition of the exercises on each apparatus.
The exercises and equipment were designed by Joseph to systematically strengthen and shape the entire body. The training focuses on developing the "Powerhouse" – the muscles that go from the bottom of your ribs all the way to your hip line. It includes the abdominal muscles, low back muscles, pelvic floor, muscles around the hips, and the gluteal muscles. Joseph described the mental co-ordination of the Powerhouse as the "Art of Contrology" which encompasses six principles: • Concentration • Centering • Control • Precision • Breathing • Flow
At MPMS we have a fully equipped studio that uses apparatus designed by Joseph Pilates himself, that is still manufactured to the original specifications by Gratz Industries in NYC.
Classical Pilates training is for men and women of all ages and backgrounds, who want to increase strength and suppleness, improve fitness, move gracefully, and maintain good posture. It promotes physical harmony, provides an energizing workout, and is effective in preventing and rehabilitating injuries.